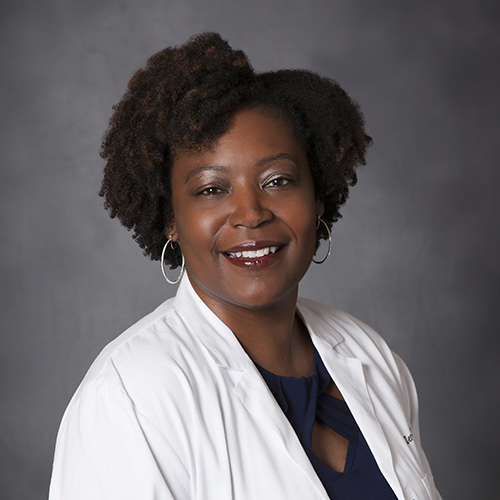 Zenette M. Leao, MD

Zenette M. Leao, MD, FACOG

Dr. Zenette Leao is board certified in obstetrics and gynecology, and a fellow of the American College of Obstetrics and Gynecology.

Dr. Leao earned her undergraduate degree from the University of Virginia. She then excelled at Eastern Virginia Medical School where she was elected to Alpha Omega Alpha Honor Medical Society. Her training continued at Carolinas Medical Center in Charlotte, N.C., where she completed her internship and residency.

"As a gynecologist I am a teacher, a confidant, a problem solver, and a healer," says Dr. Leao. "I love improving the quality of life for thousands of women through behavioral, medical and surgical interventions. It is immensely gratifying to cure disease and to alleviate symptoms for women throughout their pre, peri, and postmenopausal years."

Dr. Leao says no question is too embarrassing to ask your gynecologist. "We're here to help and we've heard it all."

She advocates that:
| | |
| --- | --- |
| • | Sex should be enjoyable and mutually fulfilling throughout your adult years. |
| • | Your menstrual cycle should never dominate your days. |
| • | Never ignore a breast lump. One in eight women will develop breast cancer. |
| • | Of all the gynecological cancers, cervical cancer has the highest incidence and mortality worldwide. However, it is the lowest in this country due to pap smears. Receive them at the recommended time interval, and always follow up on an abnormal pap smear. |
Her special interests are:
| | |
| --- | --- |
| • | Vaginal health and restoration |
| • | Bio-identical hormone replacement medicine |
| • | Long-acting reversible contraception |
| • | Minimally invasive surgery |
| • | Adolescent medicine |
| • | Uterine fibroid treatment |
| • | Cervical dysplasia and abnormal paps |
| • | Advanced laparoscopy |

Dr. Leao is a native of Hampton Roads and has been serving the community in private practice since 2004. She is married and the proud mother of three boys. In her spare time (when not participating in sports with her children), she enjoys reading.

Click here to view a TV ad featuring Dr. Leao and mammograms

If you are suffering from a GYN health issue and live in Virginia Beach, Chesapeake, Norfolk, Portsmouth, Eastern Shore, Peninsula, Hampton Roads or North Carolina, please contact us at (757) 312-8221. Our GYN doctors are here to help you.