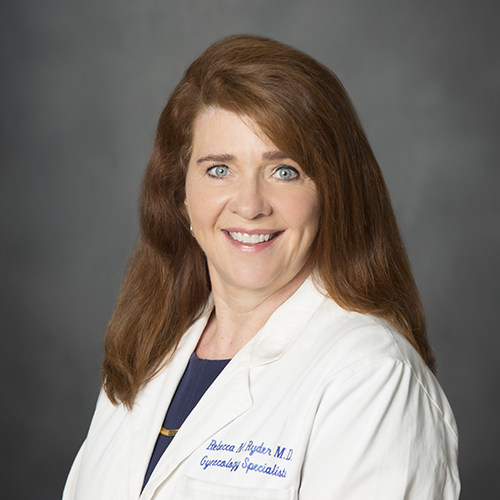 Dr. Rebecca Ryder

Our Reputation

"I asked my PCP for a referral to have my bladder looked at, and he told me about Dr. Rebecca Ryder. I told him that I didn't know if I needed a gynecologist or a urogynecologist. He told me Dr. Ryder was both.

"When I met Dr. Ryder I was completely comfortable with the information she provided. Dr. Ryder performed a hysterectomy to remove my uterus and cervix. She tacked up my bladder and attached a sling.

"I've been thinking about this surgery for 15 years. At 61 years old I decided it was now or never. Dr. Ryder made me feel so confident about the outcome that I decided surgery was the way I wanted to go. It is so nice to not feel that heaviness from the dropped bladder anymore. I should have done this years ago.

"Besides being a woman, Dr. Ryder is a very good listener. She took her time as I expressed my concerns about surgery. She understood my apprehension and explained everything to me and answered all the questions I had. I liked her very much."

Nancy
Virginia Beach



If you are searching for a Urogynecologist to perform a hysterectomy, bladder sling procedure or other specialized operation and live in Virginia Beach, Chesapeake, Norfolk, Portsmouth, Eastern Shore, Peninsula, Hampton Roads or North Carolina, please contact us at (757) 312-8221. Our Urogynecologist is here to help you.



---

About our GYN doctors
Our Urogynecologist is experienced at many specialized procedures, including hysterectomies and bladder slings. We serve women in Virginia Beach, Norfolk, Chesapeake, Portsmouth, Suffolk, Hampton Roads, Eastern Shore, Peninsula, and North Carolina.